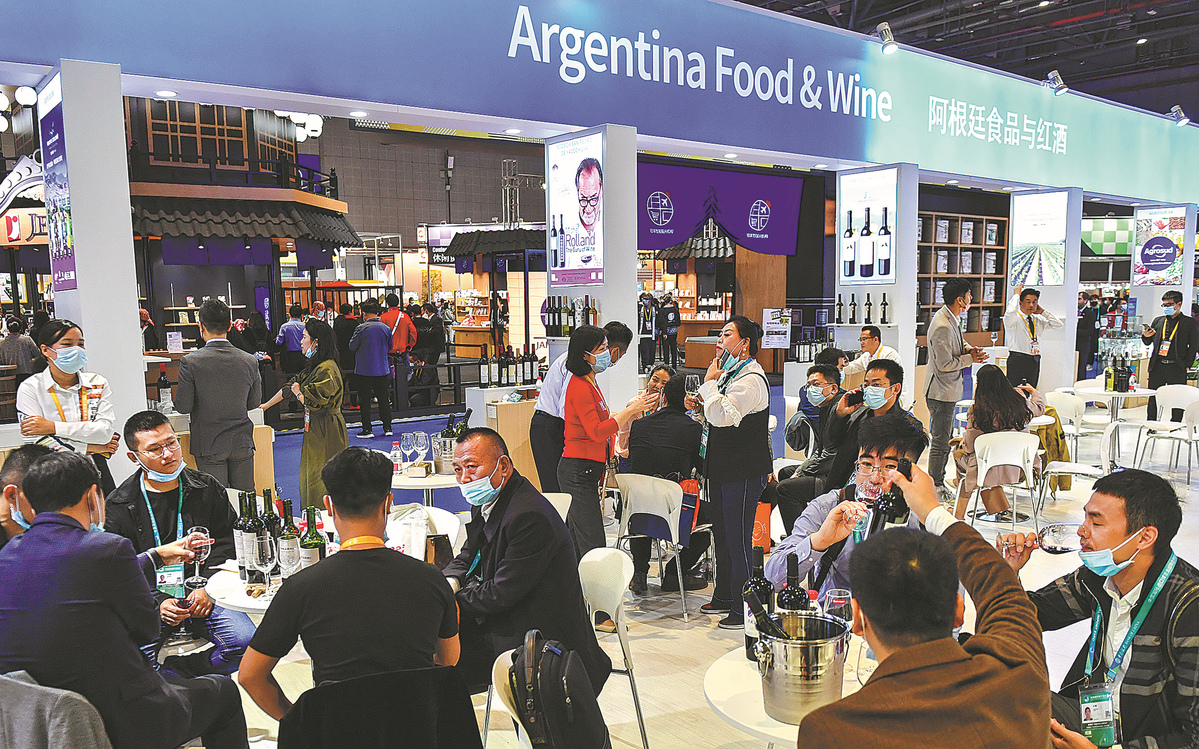 In 2022, cooperation between China and Latin America took a big step forward.
The good news couldn't be better. Argentina and Nicaragua joined the China-proposed Belt and Road Initiative, and trade between China and Latin America will reach a record high in 2021, statistics show.
Official data showed that China's trade with Latin American countries will reach $450 billion in 2021, up 41 percent year-on-year, with imports and exports reaching a record $222.58 billion and 229.01 billion, respectively. China is in second place. – Largest trading partner in the region.
Experts believe that the strengthened cooperation has shown resilience in the face of the COVID-19 pandemic, as well as injecting vitality and confidence into the global recovery.
Trade between China and Latin America has experienced high-quality development despite uncertainties such as geopolitical conflicts and the economic downturn, said Zhou Zhiwei, senior research fellow for Latin American Studies at the Chinese Academy of Social Sciences.
Cooperation under BRI has been strengthened, setting the stage for further collaboration in trade, infrastructure and other areas, he concluded, making 2022 a very productive year.
In February, attention was drawn to closer China-Latin America ties when Argentine President Alberto Fernandez traveled to Beijing to mark the opening of the Winter Olympic Games and his country's official accession to the BRI.
With the two countries celebrating the 50th anniversary of diplomatic ties last year, the move paves the way for collaboration in trade, infrastructure, anti-pandemic cooperation, green development and digital economy, as well as diplomatic and political ties. A new high has been reached," said market and trade analyst Azhar Azam.
China has also cooperated with Latin American countries in boosting its infrastructure, an area many analysts believe the continent needs to put more effort into.
With Chinese investments and technical assistance, Argentina built one of the largest solar power plants in Latin America, the Cauchari Solar Park in Jujuy.
After officially starting commercial operations, the world's tallest facility provided electricity to 160,000 households. It turned into a poverty alleviation and social welfare effort when locals were recruited after imparting technical training. The plant is expected to generate $400 million in net benefits for the province.
Key stakeholders
Argentina is the 21st country in Latin America to formally join the China-led initiative, and the first of the three major regional economies that join Brazil and Mexico. Brazil is one of the countries with the best performance in its trade with China, with trade between Brazil and China set to reach $135 billion in 2021, the fourth record-breaking year in a row.
Nicaragua joined the BRI in January last year. Cuba and China signed a cooperation plan to promote the BRI in December.
In a written speech in December at the opening ceremony of the 15th China-Latin America Entrepreneurs' Summit, Chinese President Xi Jinping said China-Latin America relations have entered a new era of equality, mutual benefit, innovation, openness and shared benefits.
China and Latin American countries have highly complementary economic advantages and their cooperation has shown great resilience and potential, Zhou said.
Zhou said the two countries have made good progress in cooperation in infrastructure and agricultural industry, calling for more joint efforts in technological cooperation, including new energy, artificial intelligence and electric vehicles.