The Lincoln Project quickly responded to Donald Trump's announcement that he will run for president in 2024, with a new ad telling viewers the choice is between "America or Trump."
The "Never Trump" super PAC, led by several current and former Republicans, produced some of the most devastating ads attacking Trump of the 2020 election cycle.
On Tuesday night, the group, which describes itself as a "leading democratic organization," tweeted that it would "lead the fight to stop him" alongside an ad that soon went viral, garnering more than 200,000 views at the time of writing. .
"We said this day would come," the group said wrote In a tweet. "Trump has announced his candidacy for 2024. We have announced our intention to lead the fight to stop him."
The minute-long ad begins with clips of Trump and a narrator saying: "Donald Trump is back. Angry, vengeful, ready to take back the White House and destroy America again. And who's going to stop him?"
"These weaklings and losers? Business leaders?" Texas Sen. asks the narrator as clips of Ted Cruz, Florida Gov. Ron DeSantis, Twitter CEO Elon Musk and others appear on the screen.
"They bend the knee and write checks," says the narrator.
The narrator continues that many members of the press "are here for the show, ready for death on both sides of America." "The law? He just ignores it like he always did."
"The only people who can stop Trump are Americans who are willing to put country before party, who are willing to put aside differences to save this country, who are willing to stand up and fight when America is torn down," says the narrator.
As Black Lives Matter protests and the storming of the US Capitol by Trump supporters flash across the screen, the narrator continues "It's not about left and right, it's not about rich and poor, black or white.
"As it always has been, the choice is simple. It's America or Trump."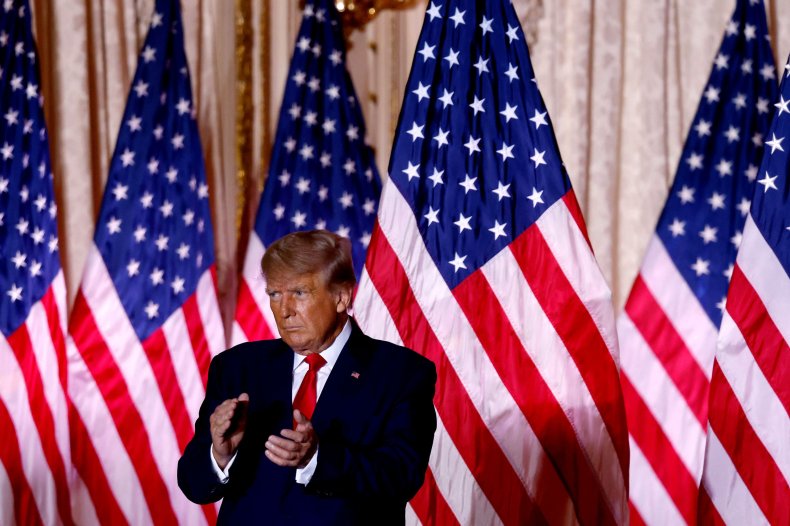 The Lincoln Project said the new ad will run on Fox News and MSNBC in Washington, DC and West Palm Beach, Florida, and "digitally at the Florida Governor's Mansion in Mar-a-Lago. [Trump's Florida estate]RNC [Republican National Committee] Headquarters and Capitol."
In a statement responding to Trump's announcement of a third presidential bid, the group said, "The dangers Trump poses to America have never left our radar. Despite many on the right and left declaring him an 'ex-guy,' we recognize Trump as a constant threat to the Republic and our democracy. He is there and we must defeat him a second time." We are ready."
The Lincoln Project and Trump spokesmen have been contacted for further comment.