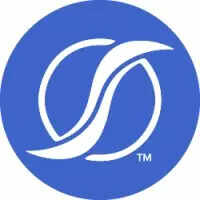 OneStream, a leader in business performance management (CPM) solutions for the world's leading enterprises, today announced a strategic partnership with Temus to transform the financial processes of complex organizations in Singapore and around the world. This new partnership will provide industry-leading software and implementation expertise while driving the efficiency of the Finance Office to other forward-looking government agencies and large enterprises in Singapore and beyond.
OneStream provides an integrated Smart Finance platform that simplifies and aligns financial integration, planning, reporting, analysis and quality of financial data. OneStream eliminates the risk and complexity of data integration, validation and reconciliation between multiple products, applications or modules, and makes disjointed CPM suites a thing of the past.
"Temus is excited to begin this journey with OneStream to unlock economic and social value for our public sector and enterprise customers," said Shridar Jayakumar, Managing Director, Strategic Accounts and Platforms at Temus. "Digitally transformed organizations are the ones that thrive today and in the future – and the CFO is at the forefront of this in a more important way than ever before. Through this partnership, we look forward to driving a complete transformation through and through the Finance Office by adding OneStream to our portfolio of services."
"We are very excited to announce our partnership with Temus and expand our global presence," said Stephanie Cramp, Senior Vice President, Global Strategic Alliances at OneStream Software. "Each OneStream partner is rigorously trained to ensure full compliance with our goal of 100 percent customer success. We believe that the strategic partnership with Temus is the right fit for the evolving needs of our clients around the world and together we will provide our clients with an intelligent financial platform that enables the Finance Office to lead at speed."
Temus was founded in April 2021 by Temasek, in partnership with global digital services company UST, to accelerate the digital transformation of leading businesses and public sector agencies in Singapore and beyond. The digital transformation company provides end-to-end services in areas ranging from strategy to artificial intelligence, through long-term relationships with their clients.