I don't really understand my son's love for video games, but that didn't stop me from loving the book "Tomorrow and Tomorrow and Tomorrow," a book about two friends who form a lifelong bond through gaming. In the other two books I read in November, Margaret Atwood imagines a world where genetic engineering goes horribly wrong, and journalist Jonathan Franklin tells the true story of a man's incredible survival at sea.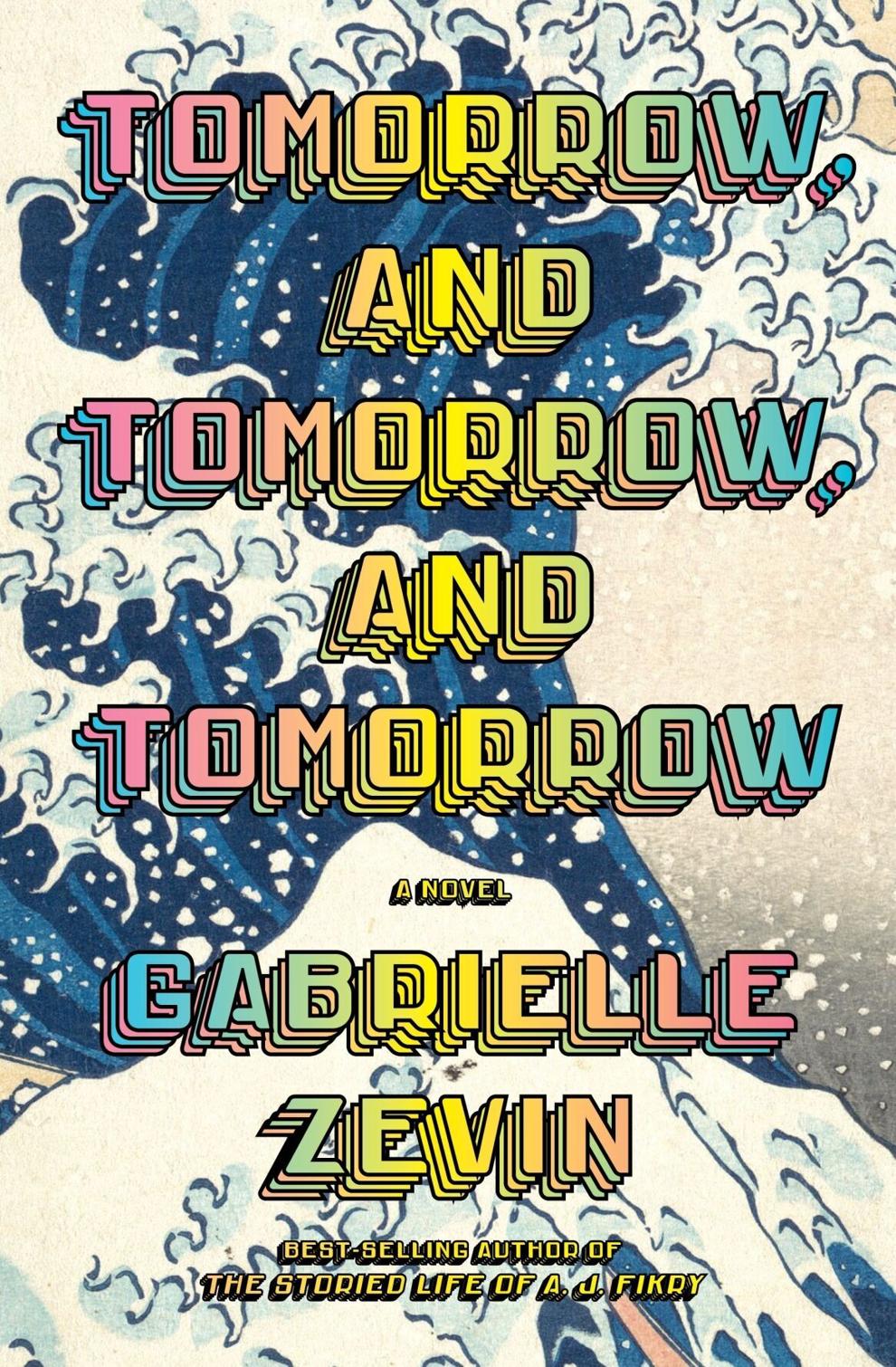 'Tomorrow and Tomorrow and Tomorrow'
What I thought • "Tomorrow and Tomorrow and Tomorrow" is a book about video games—a story that usually makes me cry. Sam and Sadie not only make games but play and talk about them a lot. But the book also deals with sexism in the gaming industry, dysfunctional relationships, living with a disability, and most importantly, the ups and downs of a 30-year friendship that is never romantic in the traditional sense but mostly romantic. mind.
When Sam and Sadie meet in the hospital. Sam is here after having his leg broken in a car accident. Sadie is there because her sister is being treated for cancer. The friendship, created as they played Super Mario Brothers together, helps pull Sam out of his pain and depression. They have a falling-out (it won't be the last time this happens) but they meet again years later in college. Sam and Sadie decide to build a game together. Sam's roommate, Marx, lets them use his apartment and helps fund the project, which he becomes a developer. He will be a constant presence in their lives, holding the couple and their successful dance business together.
One part that didn't work for me? "Pioneers." For 25 pages – it seemed like a lot – Zevin dropped readers into a video game world created by Sam that was reminiscent of the Oregon Trail.
To the book club • This is not the video game crowd, we were surprised to enjoy this book as much as we did. Zevin does an excellent job of portraying the ups and downs in human relationships and spans the gamut of emotions from sadness to joy to pain (both physical and mental) to depression to joy. Even though Sam and Sadie seemed to have a lot of bickering over nothing, we grew to bond with them, and Marx was easy to love.
For one member, the "Pioneers" episode worked, and he liked that Sam created the world in hopes of drawing Sadie into his life.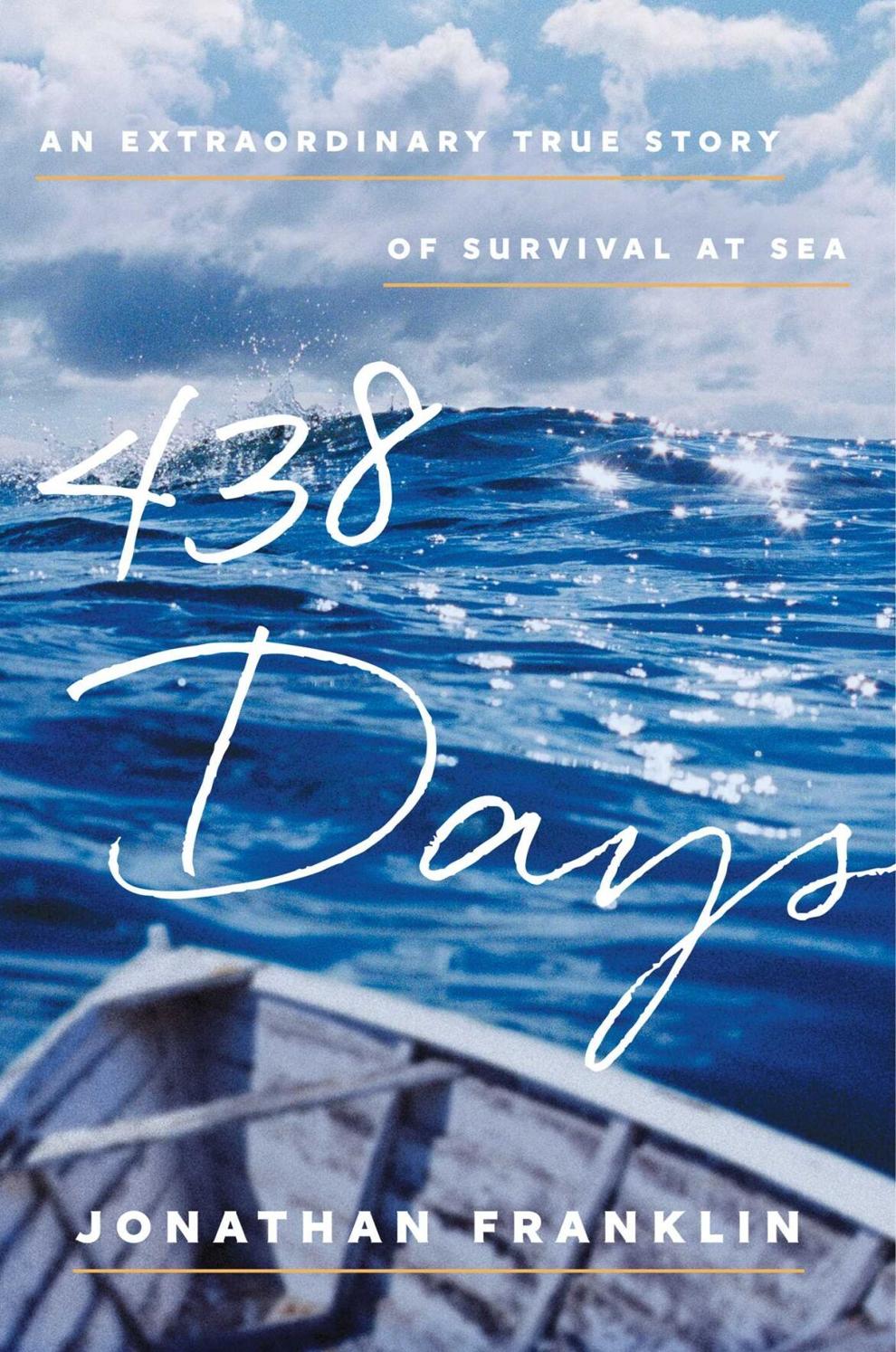 '438 Days: An Amazing True Story of Survival at Sea'
What I thought • In November 2012, Jose Salvador Alvarenga started a fishing trip off the coast of Mexico despite warnings of a bad storm. He and his colleague were lost at sea, and 438 days later, Alvarenga washed up on Ebon Atoll in the Marshall Islands, 6,700 kilometers from where he had started. His story was so amazing that many people had a hard time believing it. Jonathan Franklin, who was a reporter for the Guardian newspaper at the time, spent a year interviewing Alvarenga to learn how he managed to come out of this crisis mentally and physically – but somehow alive.
His survival is a remarkable story. The things Alvarenga did to keep you alive (including urine, garbage, raw turtles and birds) will surprise you and maybe even hurt you. The writing was straightforward and tedious at times – as I'm imagining a day after a stressful day at sea would probably be – but it was still an interesting read of how someone made it through despite dire circumstances. Franklin intersperses the story with the accounts of other long-term survivors at sea, and the hardcover includes maps of Alvarenga's journey and photographs.
To the book club • Although some readers started checking the revision dates, the author's clear writing made it easy to read. Some of the writing is speculative, like the approach Alvarenga may have taken, and the story relies heavily on one person's account, so was it all true? A few members asked themselves. Franklin's knowledge of other survivors of similar problems added to the story.
Although none of us would think of the raw birds, turtles and fish that Alvarenga ate on his trip, we enjoyed the kamba (turtle cake in the shape of a turtle), some birds (boneless chicken) and fish (Goldfish. crackers) served by our host.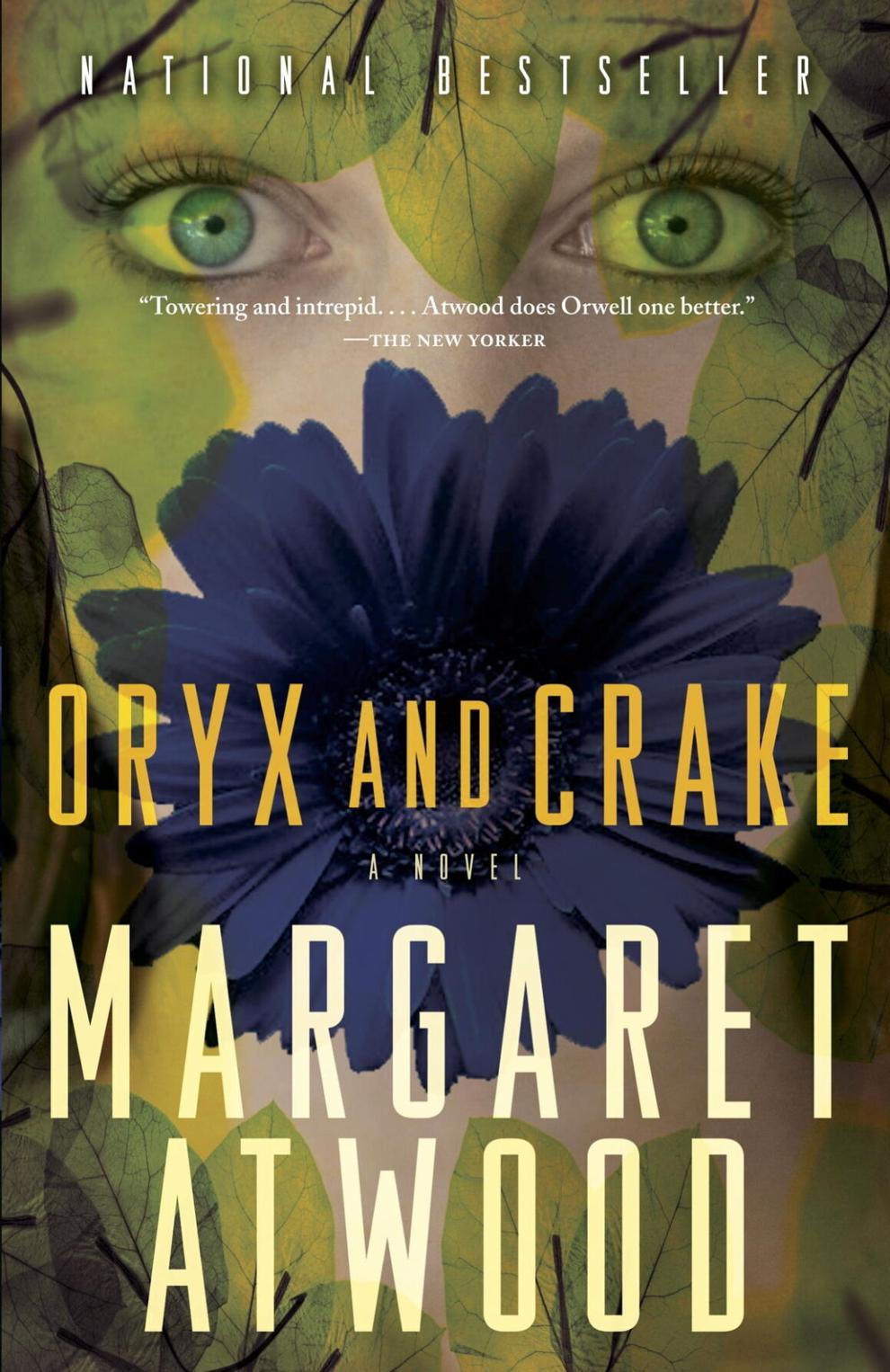 'Oryx and the Crake'
What I thought • I have read "The Handmaid's Tale" and its sequel, "The Testaments," so I know that Atwood's books can be very damaging. Child pornography, ritual killings, animal abuse – "Oryx and Crake" has all that and more.
Set in a future where genetic engineering has changed the world, the story is told by Snowman, formerly known as Jimmy before the plague wiped out so many people. Through Snowman's memories, we gradually learn the events leading up to the fall of humanity and the role he played in them.
Although I prefer light fare this time of year, Atwood surprises me once again by creating a believable world where capitalism and biogenetics have run rampant with dire consequences.
To the book club • Two members who had read the book when it was published in 2003 said it was difficult to read it in 2022 "when we ourselves are living in a dystopian society." The "fun" part of Atwood's imagination has turned into "horror," one reader said.
Atwood takes people's worst traits to their extremes and paints a vivid picture of what they look like, one reader said. He's good at "nation building," one said.
"Oryx and the Crake" is the first book of the trilogy. Atwood followed it with "The Year of the Flood" in 2009 and "MadAddam" in 2013. I plan to read the second book but I will wait a month or two, after the holidays.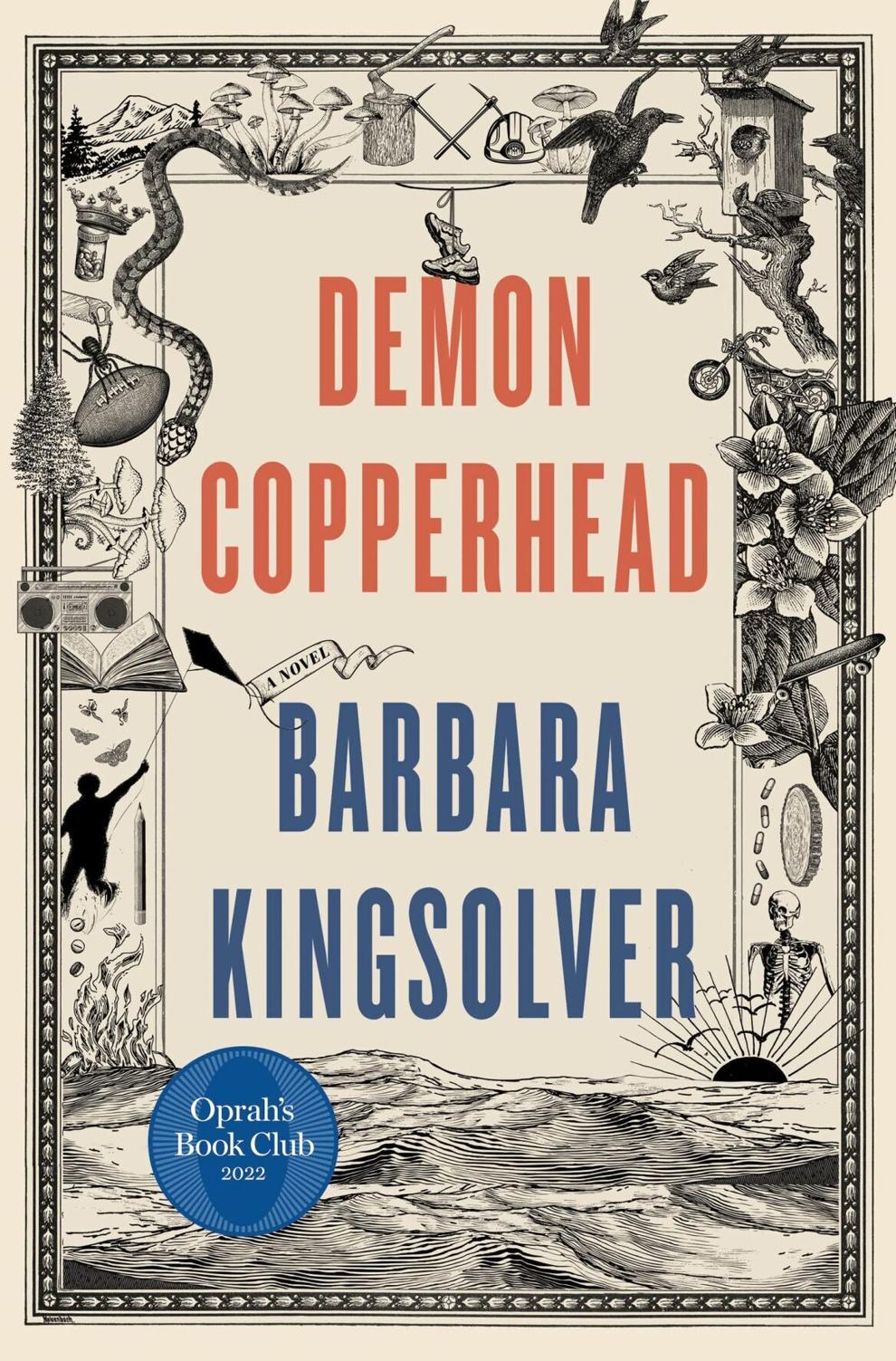 • In the November audiobook, my husband, Scott, and I listened "Demon Copperhead" by Barbara Kingsolver. After listening to it for a few hours, he texted me that "this is not an interesting book," but he was impressed by Kingsolver in his first experience with one of his books.
In a modern retelling of Charles Dickens' "David Copperfield," Kingsolver moves the setting to the Appalachian Mountains of Virginia. The demon Copperhead has the odds stacked against him from the start. Living in an area with many people living in extreme poverty, his mother is a single teenager with drug and alcohol problems.
We follow Demon on his journey through foster care, resource-free schools, athletic success and opioid addiction. That journey is sometimes exciting and heartbreaking — "Am I who I have been all my life? Taking a place where people wished I wasn't there. Once I was something, and then I turned, like sour milk. The junkie's son died. It's a rotten little piece of the American pie that everyone wishes would just be, you know, removed. "
Charles Thurston was a master in his reading of a heavy book – 560 pages and 21 hours, 3 minutes on audio. It was hard not to keep pulling for Demon, who somehow continues to see the beauty of the world and has a heart for others, despite what life throws at him again and again. This is easily one of the best books I've read this year.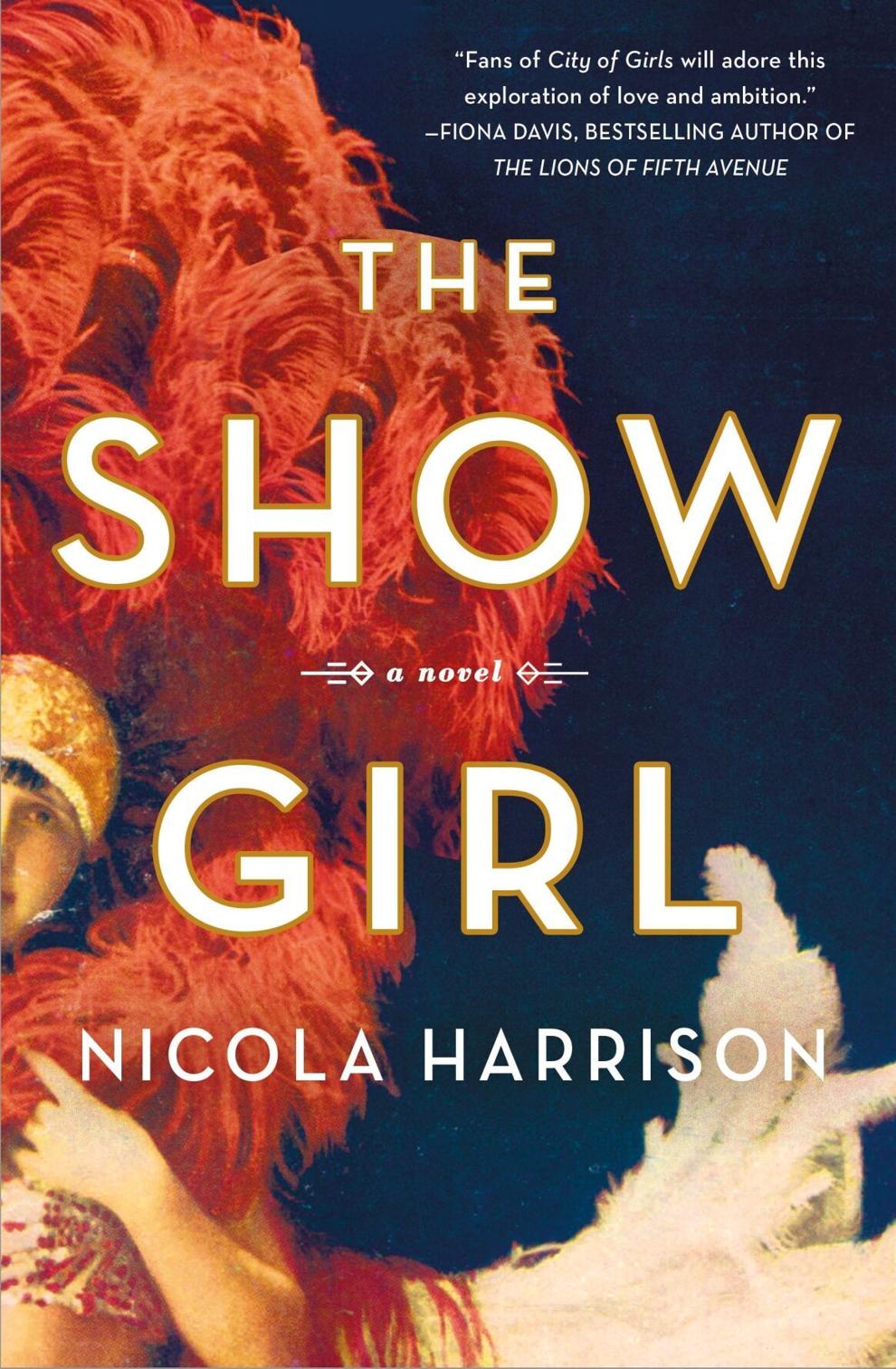 • Sometimes I just want a fun book, and after reading "Demon Copperhead" and "Oryx and Crake," it's better if it's not dark. I ate "The Showgirl" and Nicola Harrison in two days. It's the late 1920s, and while Olive McCormick's conservative and well-heeled parents want her to find a respectable husband and settle down, Olive has other ideas. After acting as a showgirl in California that ends badly for a naïve small-town girl from Minnesota (there others dark in this novel), Olive sets her sights on the Ziegfeld Follies in New York. There she finds herself and, along the way, love in the form of the handsome and rich Archie Carmichael, who seems to accept Olive's independence. With his descriptions of the Follies' costumes, atmosphere and background, Harrison takes readers on a highly entertaining journey through the Roaring '20s.
Norma Klingsick is a former producer and editor at the Post-Dispatch. He can be reached at [email protected]